Are you looking for an IT job in Ingolstadt (Germany)? Here you have the chance to find one.
infsoft GmbH is based in Großmehring near Ingolstadt (80 kilometers north of Munich) and has been offering solutions in the fields of indoor navigation and location based services since 2005. Frankfurt Airport, Siemens, Swiss Federal Railways (SBB) and Roche are among our longstanding clients. Find out more about the company.

Sounds interesting? Take a glance at our vacancies now. We are also looking forward to your unsolicited application.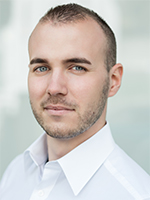 I'm looking forward to your application via email.
Should you have questions concerning the vacancies, please feel free to get in touch:
Thomas Winkler, phone: +49 (0)8407 / 939 680 30
General information on the processing of your data can be found in our Privacy Policy.
Any questions or ready to get started? Get in touch with us!