Being able to reliably estimate the occupancy of areas inside a building can prove beneficial for managing busy environments such as offices much more efficiently. It is crucial for organizations to make good use of the available space, especially since office facilities represent one of the biggest cost factors for them. Using our smart out-of-the-box infsoft Occupancy solution enables achieving a flexible, agile and space-efficient office portfolio in no time.
Our approach does not require the occupants to carry any devices with them. Instead, it relies on cost-effective BLE hardware that is easy to install and easy to maintain.
This product is based on the software solution infsoft Analytics.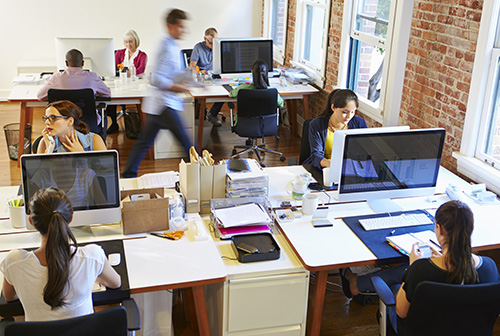 Workspace Occupancy Sensing
By equipping chairs with beacons with motion sensors, workspace usage can be easily monitored. Employees can profit from an app, especially when flexible office concepts are applied.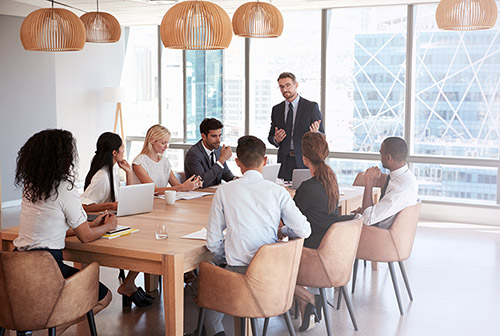 Conference Room Monitoring
Placing infrared sensors in conference rooms allows to reliably attain occupancy information for that room (occupied / not occupied) and detect changes in real time.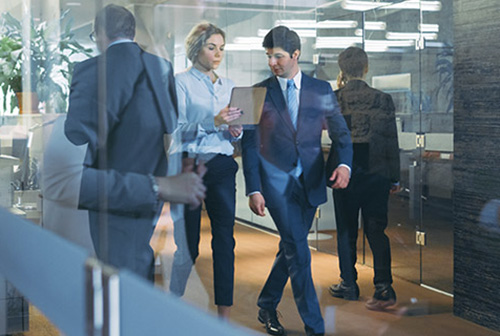 Data Insights & Evaluations
infsoft Occupancy delivers highly useful data for corporate management to help determine if a workplace is meeting demand and make adjustments for optimal use of office space.
Technical Implementation
Bluetooth Low Energy (BLE) beacons with built-in motion sensor capability are attached to the office chairs. A small number of infsoft Locator Nodes 1400 are installed in the areas to be monitored.
In conference rooms, presence detectors (Passive Infrared Sensors, PIR) can be used to monitor occupancy.
Required Hardware
OR: any third-party solution, implemented via
API
Cost Examples
1,000 WORKSPACES
€
3.30
monthly license costs per workspace
One-time investment: approx. €46,500
(including hardware, project management, configurations)
2,500 WORKSPACES
€
2.83
monthly license costs per workspace
One-time investment: approx. €72,000
(including hardware, project management, configurations)
7,500 WORKSPACES
€
2.61
monthly license costs per workspace
One-time investment: approx. €144,000
(including hardware, project management, configurations)
Product sheet infsoft Occupancy