infsoft – About Us
Contact Persons
Katja Streich
Teamlead Marketing
infsoft GmbH is located in Großmehring near Ingolstadt (Germany). It has been offering solutions in the area of indoor navigation, indoor analytics, indoor tracking and location-based services since 2005. Besides the development of all-in-one solutions for major clients, infsoft offers scalable Software Development Kits (SDK), which lets developers integrate our key technologies into third party applications. Frankfurt Airport, Swiss Federal Railways (SBB), Siemens and Roche are among our long-standing clients. Indoor positioning systems allow a better orientation in complex buildings and enable new applications in the field of location-based services and -marketing. infsoft created the "smart connected locations" approach; all backend tools and gained data are connected and interchanged in the infsoft LocAware platform® in order to create added value – going beyond the blue dot in a map.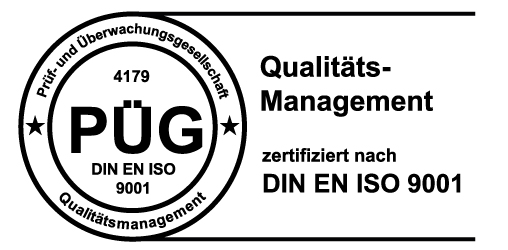 We are ISO 9001 certified for our quality management system
Our quality management includes all organizational measures that serve to improve process quality, our services and our products. The ISO 9001:2015 standard ensures that we consistently provide services that meet customer and regulatory requirements.
Any questions or ready to get started? Get in touch with us!