Welcome to infsoft's Press Section
Welcome to the press section of infsoft. Here you can find our press releases from the fields of indoor positioning, indoor navigation, and indoor tracking.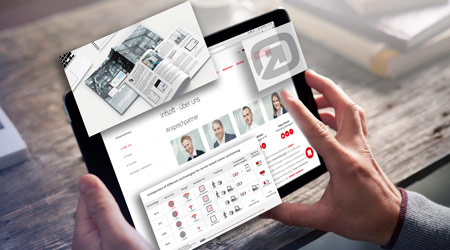 Press Kit
Download infsoft's current and past press releases as well as logos and graphics here.
Open Press Kit
Find our collection of press releases below. Feel free to use the material for your work. Please indicate the image source: "infsoft GmbH" and send us a link or copy of your article.
If you want to receive our current press releases, you can subscribe to our press mailing list at the end of the page.
The revised version of the infsoft Locator Beacon combines BLE and UWB tracking technologies for client- and server-based tracking.
Add Me to Press Mailing List