Real-Time Locating Systems in Offices and Smart Buildings
Indoor positioning and mobile services in office environments facilitate the management of large office buildings and company premises, contribute to the optimization of processes and increase both employee satisfaction and productivity. Indoor localization and smart office solutions can be implemented in many ways. Application scenarios range from utilization analyses and asset tracking to smartphone apps and the digital labeling of meeting rooms. In addition, companies benefit from solutions for monitoring indoor climate and energy consumption.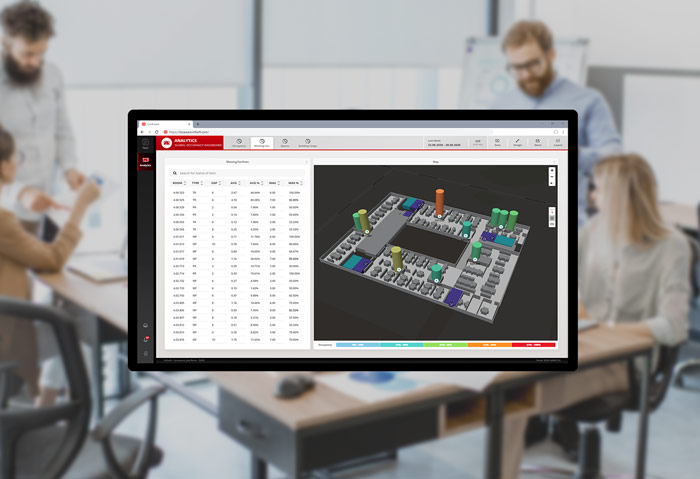 Area Management
Collecting occupancy information contributes to the efficient use and management of available office space.
For managers, the acquisition of space utilization data offers interesting insights and provides the basis for analyses and business decisions. Employees benefit from transparency regarding the occupancy of workstations and meeting rooms.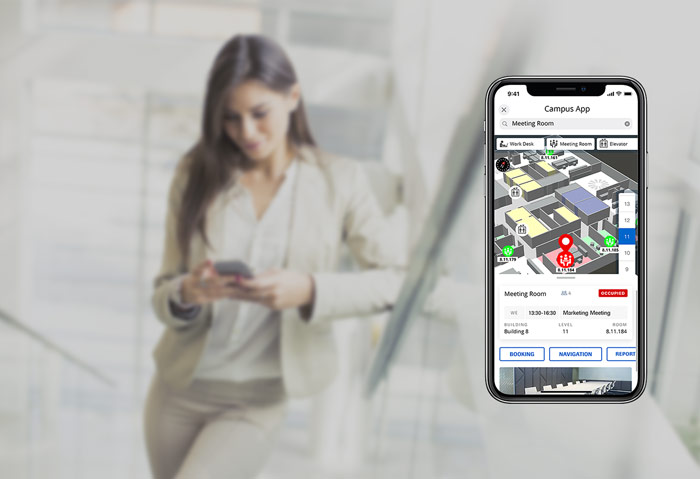 Employee Services
An app for employees increases employee satisfaction and productivity and supports efficient processes.
Various mobile services for employees can be bundled in such an app. Possible functions include indoor navigation, options for planning meetings and room booking, information on public transportation schedules and lunch menus, the ability to network with colleagues, and much more.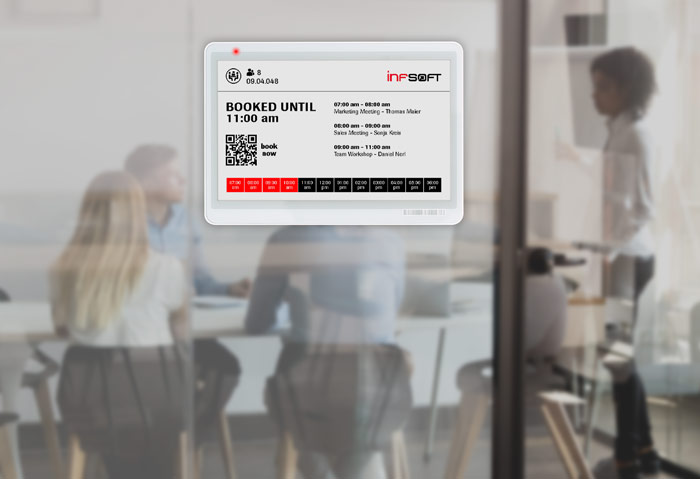 Digital Labeling
The use of E-Ink Display Beacons allows the digital labeling of meeting rooms and lockers.
The displays, which are installed outside meeting rooms, show the current occupancy and available time slots. By scanning a QR code on the display, a room can also be booked conveniently via smartphone. On lockers, in addition to the employee's name and department, other relevant information such as current presence status (on-site, working from home, on a business trip) can be displayed.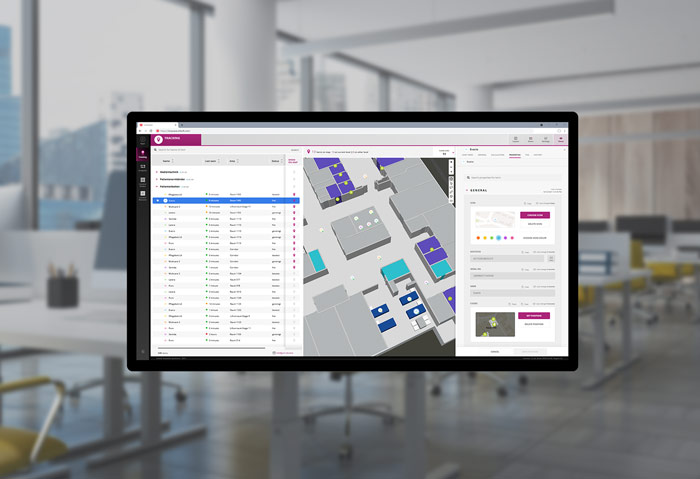 Inventory Management
The use of a tracking solution enables an automated, digital inventory of all assets and their effective management. In addition to information on the location and movement profile of the assets, other relevant information such as device number, acquisition date, purchase price and manufacturer can be displayed. It is also possible to set up automatic notifications.
Within the user interface, assets can be categorized, sorted and filtered to provide a better overview.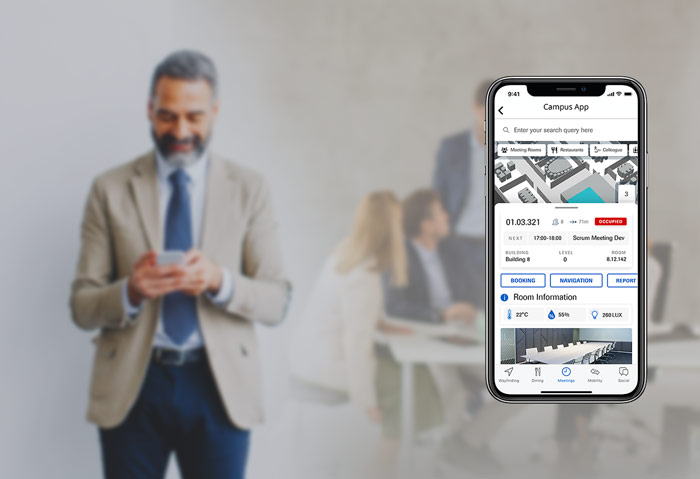 Room Environment and Energy Monitoring
Environmental sensors continuously capture data, such as room temperature, humidity, CO2 levels and brightness in the room. If one of the values deviates from the norm, a notification can be sent to the responsible personnel. Moreover, some parameters, such as the temperature, can also be controlled remotely via an app.
Monitoring the room climate leads to optimal working conditions, protects the health of employees and also facilitates energy cost savings. Another solution that leads to energy savings is energy monitoring using smart Bluetooth Low Energy sockets.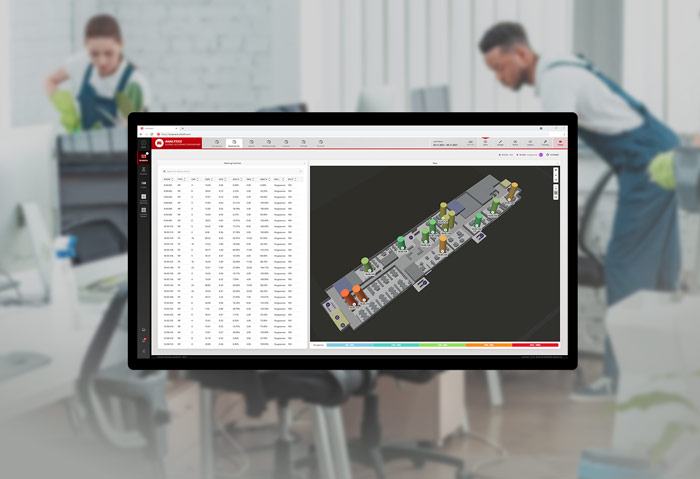 Demand-Oriented Cleaning
An occupancy analysis based on sensor systems provides the basis for demand-oriented cleaning. The sensors can be used to determine whether individual workstations or meeting rooms are occupied at the moment and whether they have been in use since the last cleaning. A mobile device provides cleaning staff with information about which desks and rooms need to be cleaned and disinfected.