Process Automation and Trigger Logics
Logics that refer to geodata or other triggers can lead to an optimization of operational workflows and processes. For this purpose, infsoft provides a comprehensive software solution that automates manual, repetitive, and complex processes. This results in increased process speed, minimized error sources, and reduced personnel workload.
Software for Process Automation
Using the infsoft Automation software tool allows the definition of various triggers along the process chain in order to simplify and accelerate workflows. For example, you can configure messages and tasks, trigger alerts, and protect assets or areas. Triggers can be defined with the greatest possible flexibility: They can reference location, time, a user, a device property, the status of hardware components, and more. It is also possible to freely interlink individual conditions.
In addition, third-party systems such as enterprise resource planning (ERP) solutions can be connected bidirectionally via API interfaces. This allows data imports as well as automated actions in the ERP, such as deregistration of orders.
Important messages can be configured as push messages within the infsoft LocAware platform® (desktop/mobile). These messages are displayed in the Notification Center on the platform home screen.
Definition of conditions and actions to be triggered
Triggering of the action (e.g. email/push notification)
Use Cases for Trigger Logics and the Automation of Processes
A definition of trigger logics is beneficial whenever processes need to be made visible, workflows need to be accelerated, and resource availability needs to be improved. The infsoft automation solutions are used for industrial processes and in the environment of various other industries (automotive, healthcare, office environments, etc.).
Automated status change of process steps (e.g., in production)
Battery monitoring and warning in case of critical state of charge
Notification of malfunctions and failures

Automatic assignment/modification of device properties

Automatic change of the displayed content of E-Ink displays

Setup of geofences, alerts upon entering/leaving the area (for theft protection or increased security of individuals)
Another example of leveraging infsoft Automation is the configuration of click interactions. In the healthcare sector, patients equipped with a beacon wristband can use the button to send a mobile emergency call, which is transmitted to medical personnel along with the patient's current location. In offices, on the other hand, pressing a beacon's button could be used to trigger the reordering of items such as everyday office consumables.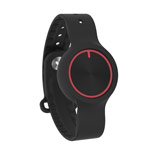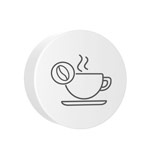 Implementation in infsoft Products
Process automation based on defined trigger logics is part of various infsoft products:
infsoft Room Environment
As part of our room climate monitoring solution, automated notifications can be triggered when certain thresholds are exceeded.
infsoft Room Signage
E-ink display beacons, which are used for electronic room signage among other things, can be automatically rewritten with new content.
infsoft Lead Time Tracking
With our tracking system for lead times, orders can, for example, be automatically booked out if they have remained in a defined area for a certain period of time.
infsoft People Tracking
Our people tracking system supports the setup of vírtual zones to protect areas or people. In addition, it is possible to realize location-based order assignments.
infsoft MedEquip Tracking
Defining individual triggers and resulting actions allows processes in medical facilities to be automated and optimized.