Real-Time Locating Systems at Airports and Train Stations
The use of real-time locating systems and mobile services enables travelers at train stations and airports to experience the most convenient and pleasant journey possible. At the same time, operators benefit from the insights they gain through real-time tracking and analytics solutions.
infsoft's smart technologies can be used not only for indoor navigation and location-based services but also to monitor passenger flows or identify busy areas, for example. A tracking system is used to trace valuable goods and/or personnel and plays a key role in optimizing processes. Other possible applications include improved queue management, optimization of security guard routes, and efficient inventory management.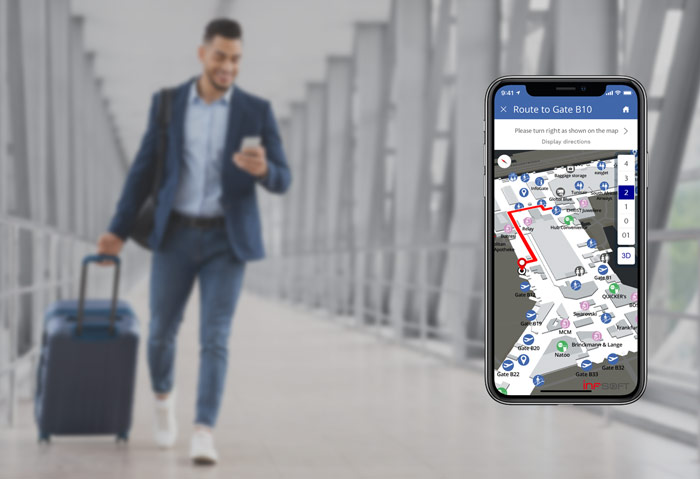 Mobile Services for Travelers
A mobile app for travelers can provide a wide range of features. These include timetables, the option to book tickets, up-to-date travel information, parking assistance, integrations with car rental, digital maps, indoor navigation, and much more.
Alternatively, some of the features can be made available to travelers within a stationary terminal.
Tracking & Monitoring of Lead Times
The localization of assets enables operators to increase the efficiency of processes along the travel chain and provides the basis for business decisions.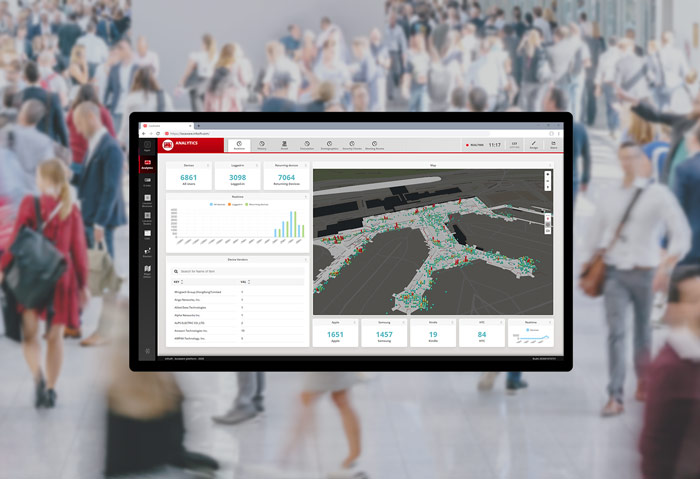 Utilization Analyses & Monitoring of Movement Profiles
Tracking the location of people provides interesting insights into movement profiles and reveals optimization potential. For example, in terms of staff deployment, routing on the premises, or the placement of stores and advertisements. In addition, internal processes can be optimized by tracking employees.