Environmental condition sensors and sensors for presence and motion detection are implemented in a wide variety of use cases. The monitoring of environmental conditions with infsoft Room Environment can improve room climate and ultimately employee health and productivity. Moreover, sensors can be used for infsoft Occupancy in order to monitor workspace occupancy over time and determine available meeting rooms and workplaces.
Types of Sensor Beacons

Sensor beacons can be equipped with a variety of functions and come in a lot of different shapes and sizes. Below is an overview of the most commonly implemented sensor types.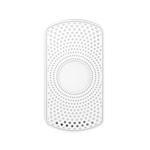 Temperature / Humidity
Beacons equipped with temperature and humidity sensors enable reliable room climate monitoring, for example in office buildings.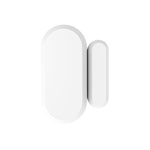 Door Sensor
Door sensors can detect if a door or window is open or closed and can determine how often the door/window has been opened within a certain time period.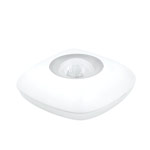 PIR Sensor
PIR (passive infrared) sensors can be implemented to detect the presence of people in a room. It is especially useful for occupancy use cases.
Functionality of Sensor Beacons
Sensor tags can be installed throughout the building to monitor the conditions. The data can then be trasmitted via Bluetooth Low Energy to an infsoft Locator Node 1400 and forwarded to the infsoft LocAware platform® where the data is intelligently processed. The information is then visualized and analyzed in infsoft Sensors.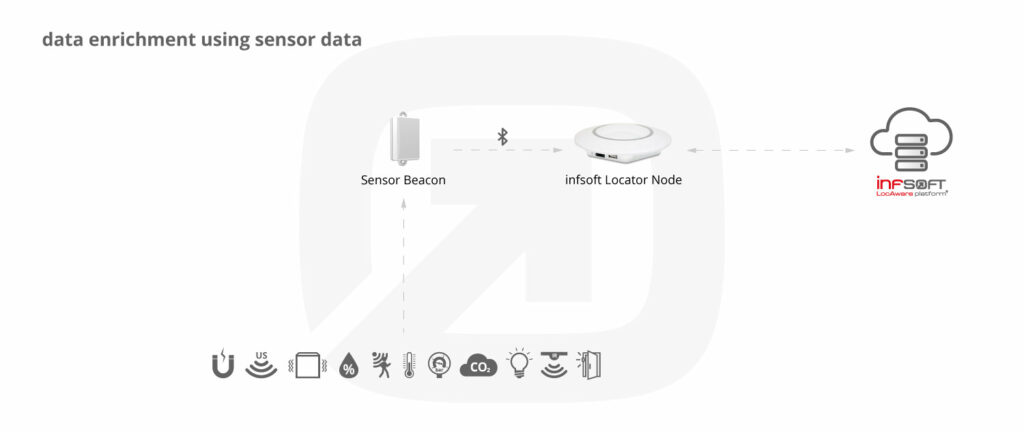 Technical Features of Sensor Beacons