SDK, Web Services and More: infsoft Developer Tools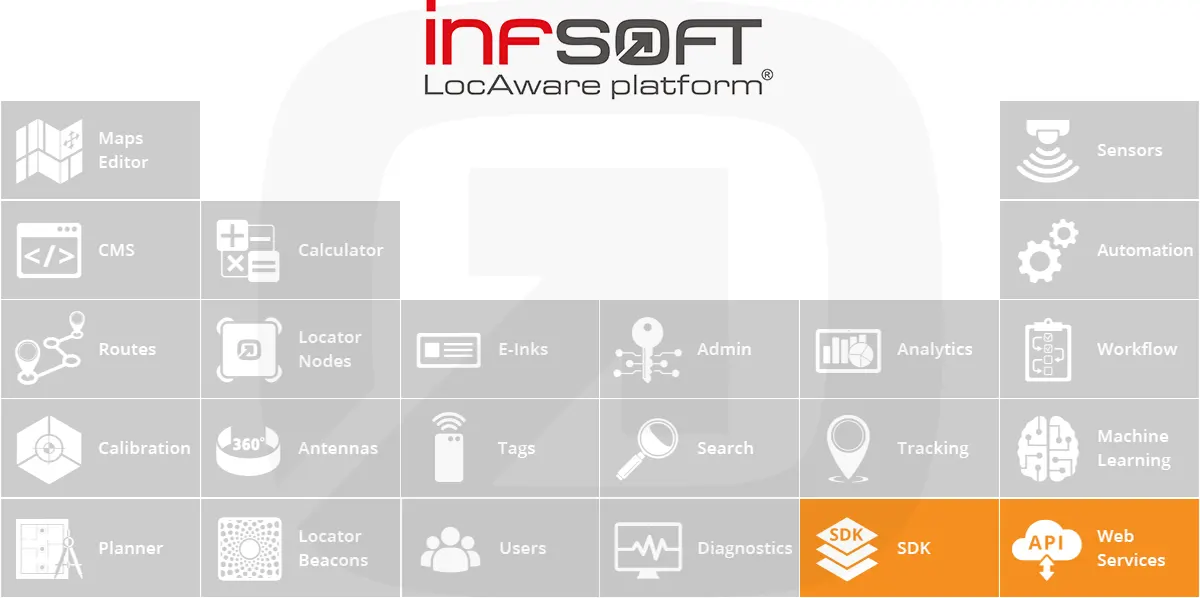 The infsoft developer hub provides API explorer capabilities, code samples and comprehensive guides and documentation to help start working with the infsoft LocAware platform® as quickly as possible.
The software development kit (SDK) can be used to integrate infsoft's technology into third-party apps. REST / SOAP interfaces are available for the implementation of client- and server-based data sources.