infsoft Workplace Experience
Diverse solutions and applications in intelligent offices lead to a more pleasant and productive working day for employees. From a business perspective, the main potential lies in saving costs and optimizing processes. In addition, it increases employee satisfaction and leads to higher productivity and lower fluctuation.
It is also possible to integrate the technology into existing applications via SDK (Software Development Kit). In the following, the possibilities that a digital employee app offers and how it can enrich everyday life in the company are described. In addition, the product infsoft Room Environment can be integrated into the app.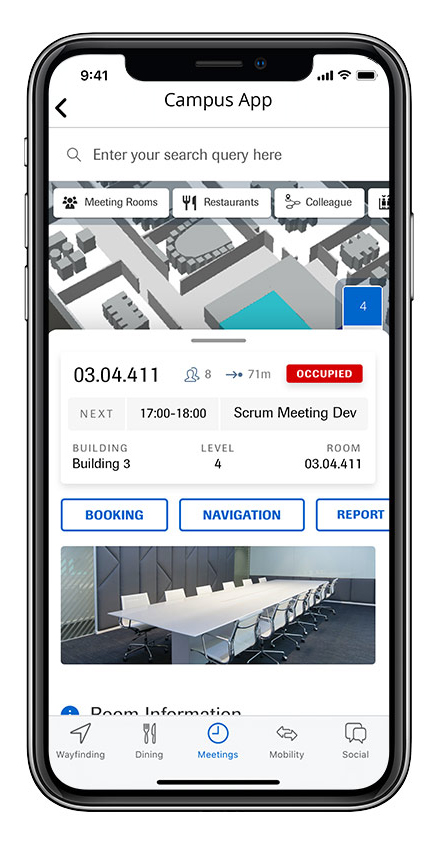 Product sheet infsoft Workplace Experience