Busy environments such as office buildings can be managed much more efficiently if it is evident how the individual spaces are being used. These insights are provided by "infsoft Occupancy", a full-service, ready-to-use solution that can help you quickly build a flexible, space-efficient office portfolio.
For most companies, office facilities represent one of the biggest cost factors, which is why it is crucial to make the best possible use of the available space. If you want to make your building space-efficient, you need to know which areas are being frequented, what processes are actually taking place, and how they can be optimized. For this purpose, infsoft provides building operators with a product that collects occupancy information for workstations and meeting rooms, providing data for in-depth analyses.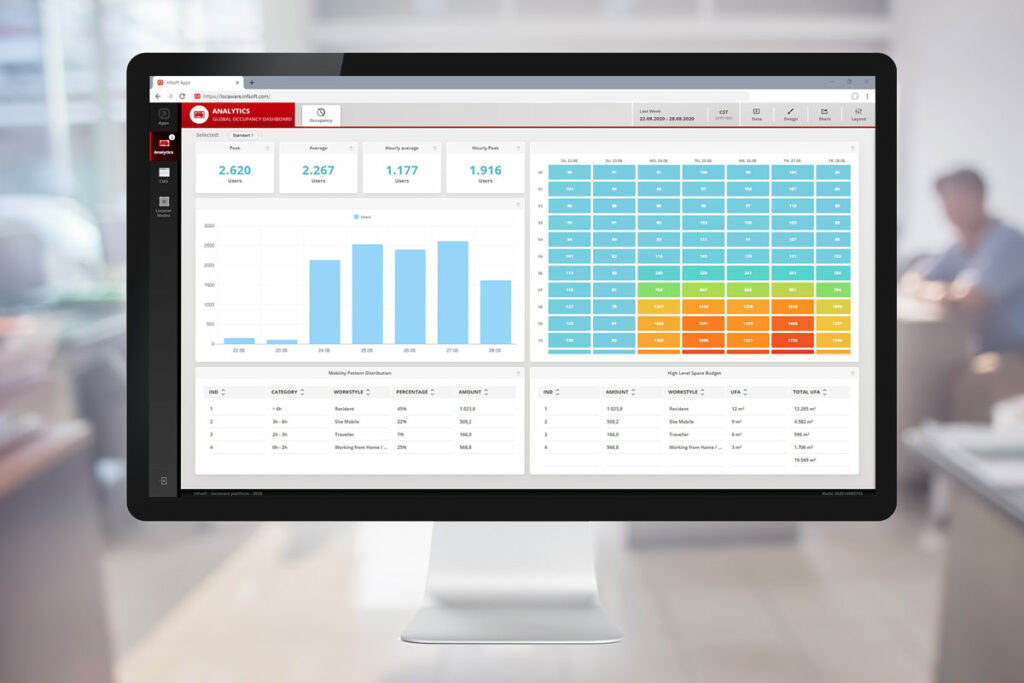 Occupancy Monitoring via Bluetooth and Infrared
infsoft's solution, unlike some competing products, does not require building occupants to carry a device such as a wearable. Instead, it relies on cost-effective, fixed hardware that is easy to set up and maintain. Bluetooth Low Energy beacons with integrated motion sensors are attached to office chairs and detect workspace usage. In meeting rooms, reliable occupancy information can be collected via passive infrared sensors. Other available sensors can count the number of people in an area in addition to occupancy sensing. Since the information is made available in real time, a room that remains unused despite being booked, for example, can be quickly cleared and used for another meeting.
Additional Benefits With Employee App
For staff, providing a mobile employee app offers significant added value, especially for companies that rely on flexible office concepts with alternating workstations. In such an app, for example, free workstations can be found and reserved, and free meeting rooms can be booked.
As a result of the COVID-19 pandemic, not only workplace flexibility has become more important, but also compliance with hygiene measures and safety regulations. This is another area where "infsoft Occupancy" can support companies. By being able to track which workstations are actually being used, areas can be cleaned based on utilization, resulting in time and cost savings. When multi-user workstations are booked via an app, workspaces can be automatically blocked in the system for further booking, ensuring sufficient distance between employees.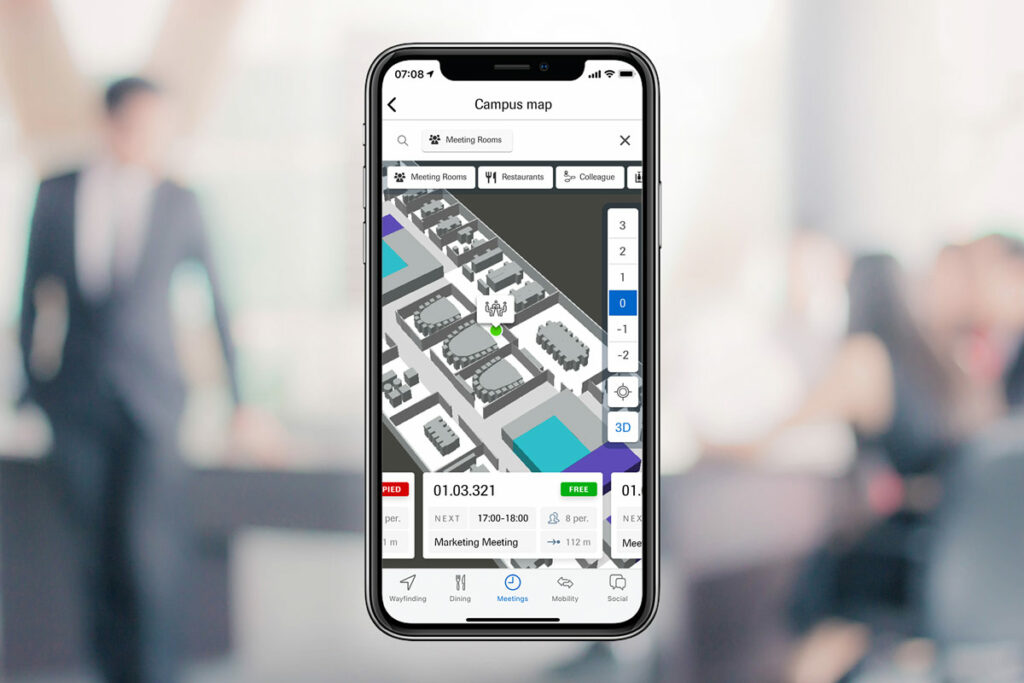 "With infsoft Occupancy, we are providing companies with a valuable tool that helps make the office a smarter, more dynamic place," says infsoft COO Thomas Winkler. "Space efficiency is just one component. The additional use of a mobile app is particularly useful. Here, we can either custom-develop for the client, or our solutions are easily integrated into a third-party application via interfaces," Winkler continues.
For more information on "infsoft Occupancy" including some cost examples, please visit www.infsoft.com/occupancy.
DOWNLOAD