People tracking is increasingly gaining importance for businesses. Full-service provider infsoft has developed a system for reliably locating people in real time to provide improved safety and productivity in numerous applications.
Whether industrial workers, individuals in need of assistance (e.g., dementia patients), or people who have an increased safety demand for other reasons – decision-makers cannot always guarantee the safety of the people concerned. Solutions from German software company infsoft determine the locations of people both inside buildings and in adjacent outdoor areas. Bluetooth Low Energy wearables enable the positioning and the tracking of movement activities. Moreover, additional features such as an emergency button or virtual zones provide information on whether a person may need help or has left a specific area.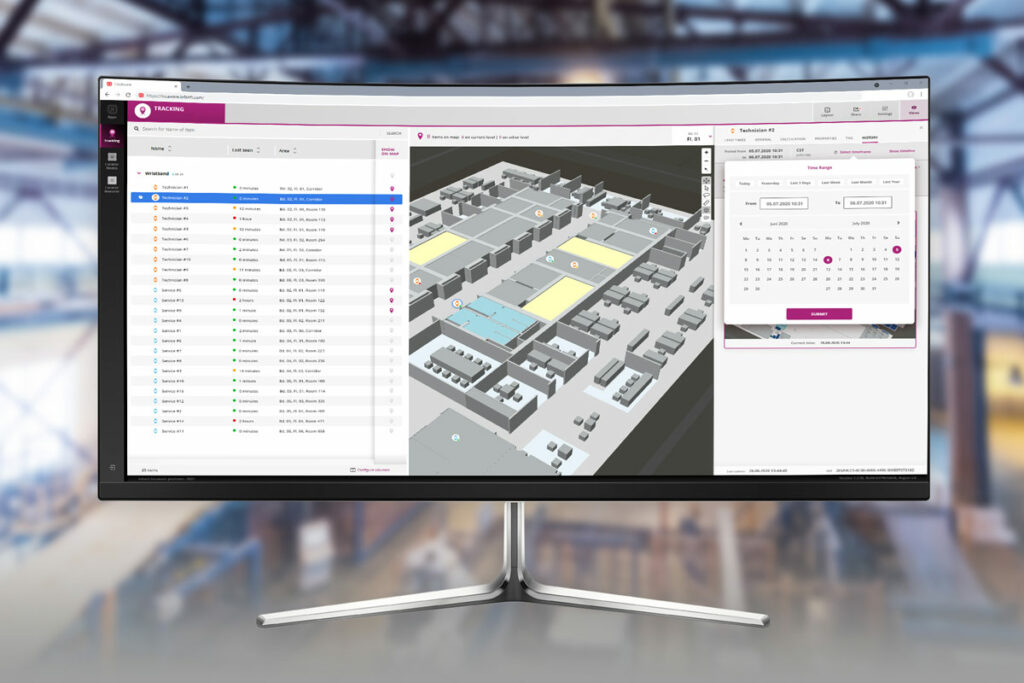 Real-time Location Tracking via Bluetooth Low Energy
The system provides real-time insights into the location and movements of people, enabling a variety of location-based applications. Organizations can ensure a safe environment for employees or patients and speed up rescue operations during emergencies. It is also possible to assign work orders to employees based on their current location. Furthermore, the wearables can be used for access control to protect specific areas or individuals. The tracking system is equally scalable for office buildings, industrial sites, or hospitals.
At the core of the tracking application is a Bluetooth beacon (typically in the form of a wristband) that is carried by the person to be tracked. The wristband scans for Bluetooth signals emitted by infrastructure hardware installed in the building. The data is passed to a cloud server via a Bluetooth gateway. Different users can access the data processed there according to their authorization status and visualize or evaluate the position of the person they are looking for. This is ensured by infsoft's web-based software tools, bundled in the infsoft LocAware platform®, a central cloud IoT hub. The tools offer various evaluation and processing features.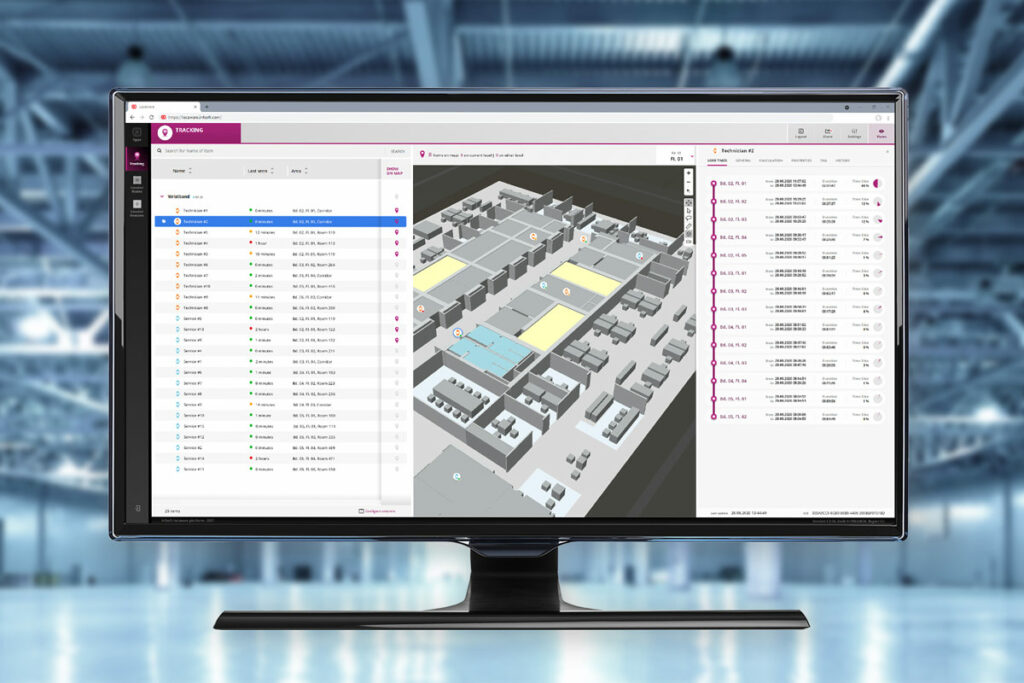 Virtual Zones and Emergency Button
In addition to localization, infsoft People Tracking offers other features that enhance personal safety. When a person equipped with the BLE wristband enters or leaves a pre-defined area (safe zone or danger zone) or stays in it for a long time without moving, various actions can be triggered, such as an alerting via push message or the calling of a web service. In addition, the wearables are equipped with an emergency button that can be pressed to request help. Responsible parties receive a corresponding alarm message, including the current location data of the person in question.
"Our solution improves the safety of people in need of help as well as workplaces with an increased risk potential," explains infsoft CEO Tobias Donaubauer. "Enterprises can expect cost savings and enhanced productivity. In addition to high scalability, our system stands out for its use of specially developed, low-maintenance infrastructure hardware and robust, unobtrusive wearables. The wristbands can be easily recharged," Donaubauer continues.
Information on infsoft's people tracking system, including some cost examples, can be found at https://www.infsoft.com/products/infsoft-people-tracking/.
DOWNLOAD