The revised version of the infsoft Locator Beacon combines Bluetooth Low Energy and Ultra-wideband tracking technologies for client- and server-based tracking. Large enterprises can realize a variety of use cases based on the Locator infrastructure by using the new hardware from the Ingolstadt-based full-service provider.
infsoft Locator Beacons are fixed, battery-powered hardware components that can be easily integrated into an existing Cisco Access Point network infrastructure or via additional gateways (infsoft Locator Nodes). Due to long battery life and low installation and maintenance requirements, they are used by numerous industry leaders in the pharmaceutical, automotive, and building control sectors for various asset tracking applications. In addition to asset tracking, infsoft Locator Beacons can also be used as beacon infrastructure for indoor navigation and location-based services.
With the new version of the Locator Beacon, infsoft introduces a combination of Bluetooth Low Energy (BLE) and Ultra-wideband (UWB) technologies that expands the application area of the hardware, which was previously limited to BLE, to high-precision locating below 30 centimeters. This is enabled by ultra-wideband, a short-range radio communication that can be used for indoor localization. Compared to BLE, this type of positioning is not based on the measurement of signal strengths but on a time-of-flight method.
The combined use of BLE and UWB is already known through Apple's AirTags. infsoft Locator Beacons now provide cost-effective infrastructure hardware for both client- and server-based localization in parallel. Indoor navigation on smartphones benefits particularly from the high location accuracy in combination with low latency times of less than 100 milliseconds, thus enabling further possible uses such as Augmented Reality. The UWB functionality on smart devices is currently available for iPhone 11 or newer models.
"With the technology combination of Bluetooth Low Energy and Ultra-wideband, infsoft Locator Beacons open up new potentials for large enterprises in production, manufacturing, and smart buildings," says infsoft CEO Tobias Donaubauer. "With battery life over several years and low investment costs of 30 EURO each, we support our customers in rolling out highly scalable, low-maintenance digital ecosystems", Donaubauer adds.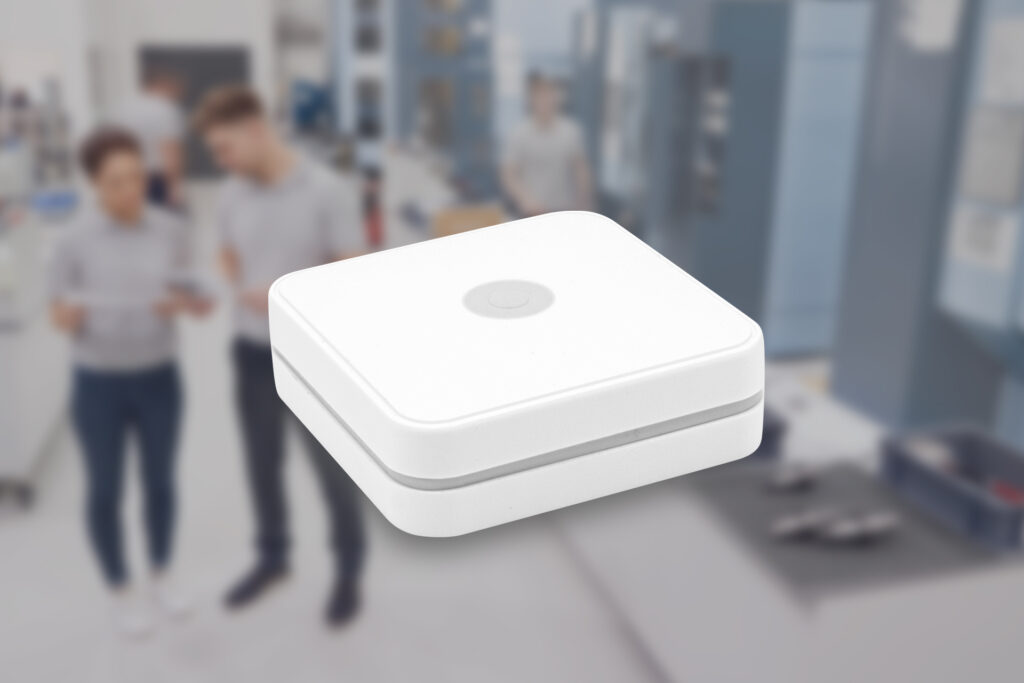 Technical information and application examples are available at the following link: https://www.infsoft.com/locatorbeacon
DOWNLOAD