infsoft introduces its small BLE gateway with USB connectivity. infsoft Locator Node Dongles enable the location of people and objects via Bluetooth Low Energy (BLE) and act as a data point for BLE-based infrastructure hardware.
The infsoft Locator Node Dongles are convenient gateways that provide the full functionality of the Locator Node 1400 series on a USB stick. The dongle enables the sending and receiving of Bluetooth Low Energy (BLE) data and transmits it via Wi-Fi connection to the infsoft backend (infsoft LocAware platform®).
Tracking and hardware management
Application scenarios include the real-time location of people and objects, as well as the management and monitoring of BLE-based infrastructure hardware, such as infsoft Locator Beacons and infsoft E-Ink Display Beacons. The Locator Node Dongles enable battery monitoring, over-the-air firmware updates, data import, and parameter changes.
Power supply via USB
The Locator Node Dongle is powered via USB. This allows it to be connected to any USB port, such as those on existing access points, monitors, etc. There is no need to install special Docker images on the access points. This allows for easy densification and expansion of the areas.
The non-obtrusive installation and compact design of the infsoft Locator Node Dongle makes it ideal for office environments.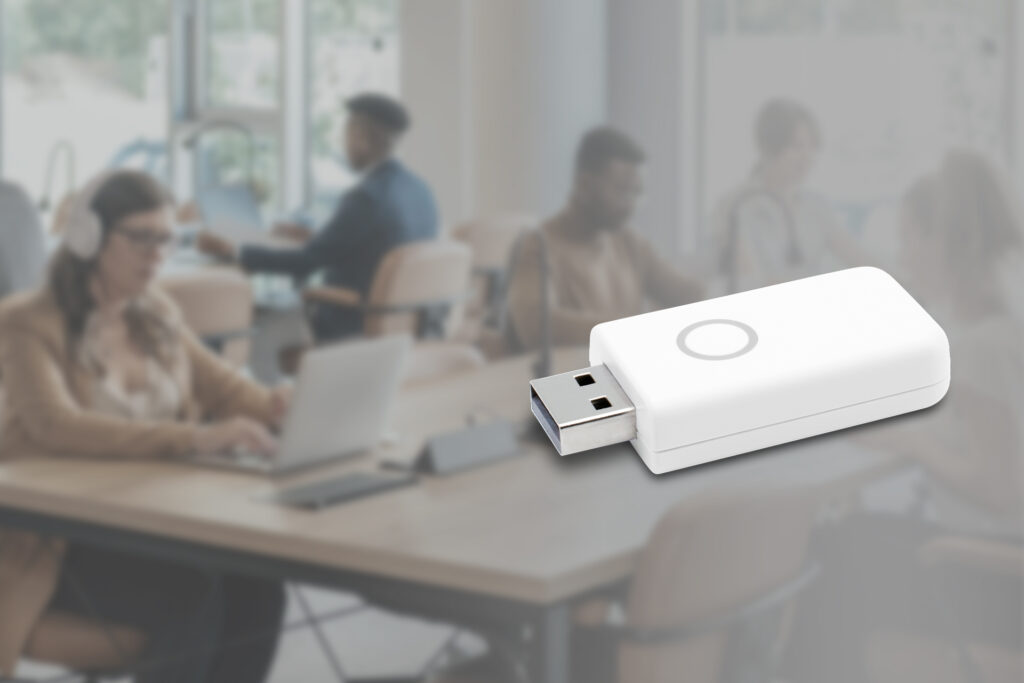 Technical information and application examples are available at the following link: https://www.infsoft.com/locatornodes
DOWNLOAD