You want to invest in the implementation of a Real-Time Locating System (RTLS)? An RTLS can have a wide-ranging impact on your company's operational efficiency for years to come. This is why, before you get started, you should consider a few aspects that are of great importance for the evaluation process. Being well-informed and armed with the right questions is key for making the right decisions.
1) DETERMINE YOUR NEEDS
What kind of data do you want to collect? Do you desire data for purchasing decisions, e.g. knowing if your assets are over- or under-utilized? Would you like to make your personnel planning more efficient? Are you interested in knowing how people move through your location? It is helpful to define concrete applications and discuss them with your solution provider.
2) THINK AHEAD
Apart from the application you want to realize (e.g. asset tracking), how else can you leverage your RTLS investment? Understand the range of possibilities an RTLS offers and think about which initiatives you want the solution to support in the future.
3) SPECIFY YOUR LOCATION
How big exactly is your location? What areas have to be included for the implementation of the positioning system? Does the location only cover indoor or also outdoor areas? What are the conditions on site (e.g. power supply, internet connection)? Will the layout of your location / some areas change in the future? These factors help determine the number of hardware required and thus the total cost.
4) UNDERSTAND THE LEVEL OF PRECISION
What accuracy do you need to achieve your individual goals? Different technologies offer different levels of accuracy, including floor-level, room-level, chair-level. For example, UWB provides a high accuracy of less than 30 centimeters, Bluetooth beacons a significantly lower accuracy of less than eight meters.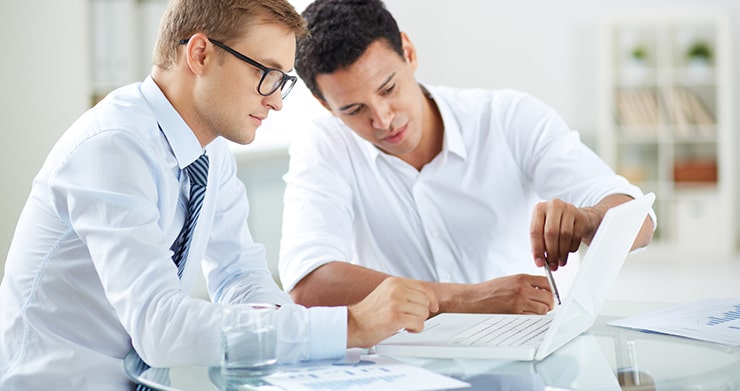 5) THINK ABOUT INTEGRATIONS
What systems do you use that need interfaces with the RTLS? For example, you could integrate the tracking solution with ERP systems. Talk to your solution provider about what compatibilities you need.
6) DETERMINE THE TOTAL COST OF OWNERSHIP
Understand not only the initial installation price, but also license fees and what it will cost to implement additional infrastructure for advanced applications. Calculate short- and long-range costs. The latter can also include cost of batteries and staff time, for example.
7) CONSIDER USER EDUCATION AND SUPPORT
What happens when the system is implemented? Understand how it will affect your daily workflow. Which part of your staff will have to be familiar with the system? How much/what kind of ongoing support do you need? Talking this through before project realization can be an important factor.
infsoft will be happy to advise you in all aspects, please don't hesitate to contact us. Also, take a look at this site where we have broken down a typical project procedure into its individual elements.