This article deals with utilizing data and how it can be made available to different stakeholders, tailored to their individual needs. For more information about the basics of Occupancy Analytics and the products infsoft Occupancy and infsoft Workplace Experience, please visit the blog post Occupancy Analytics in Offices.
---
Analysis Functions of infsoft Occupancy
Space utilization measurement is carried out using battery-powered Bluetooth Low Energy sensors that are easy to install and maintain. infsoft Occupancy is based on the infsoft Analytics software tool and visualizes the information collected in easy-to-navigate dashboards.
Advantages of infsoft Occupancy
easy installation and maintenance
long-time battery operation
time-delayed or
in real-time
More Information
---
Workplace Experience App
infsoft's Workplace Experience App offers various solutions and applications in intelligent offices and buildings. By intelligently linking a wide range of functions, employees can enjoy a more efficient and productive workday, which positively impacts employee satisfaction, among other things. This reflects on the potentials, costs, and processes from the company's point of view. Via interfaces, it is also possible to integrate existing solutions, such as service ticketing, menu plans, or locker systems, which create further added value.
Impressions of the Workplace Experience App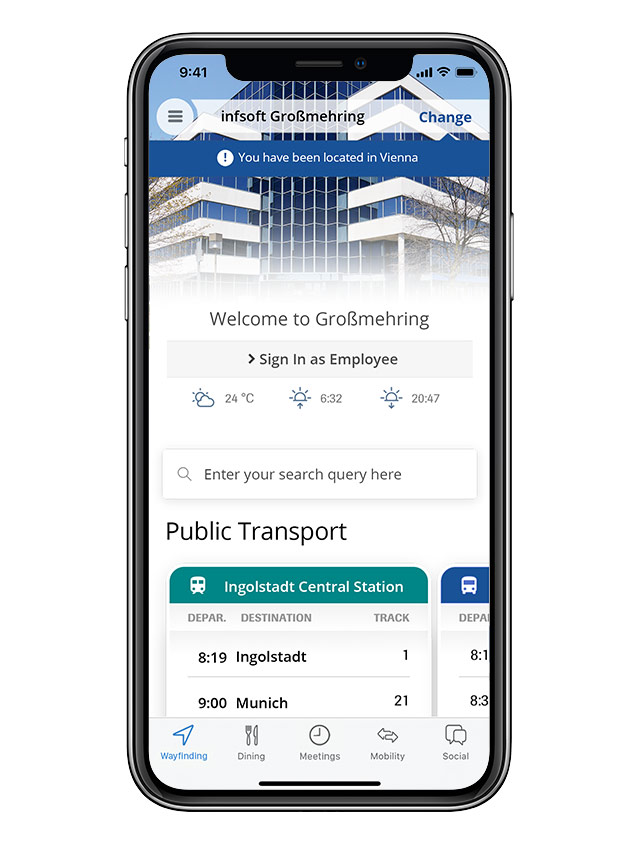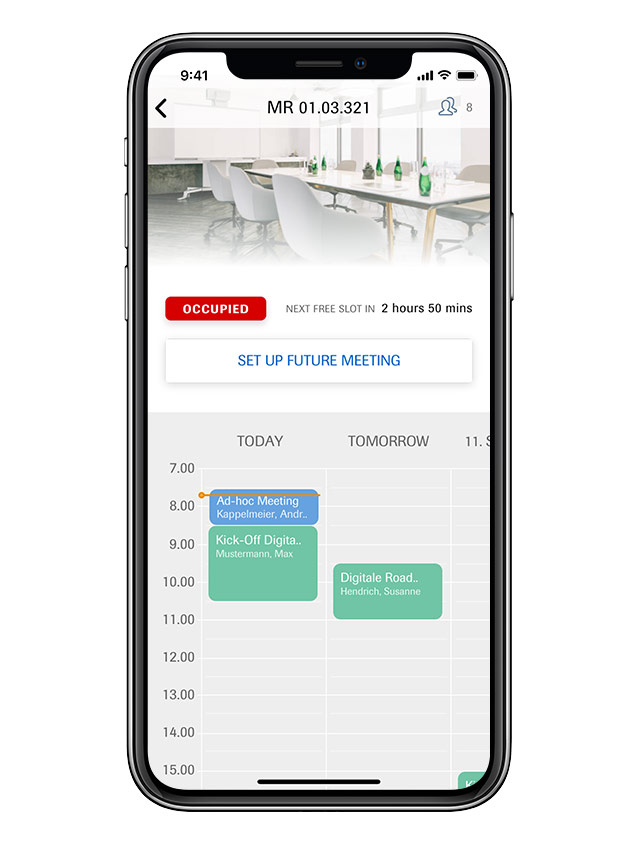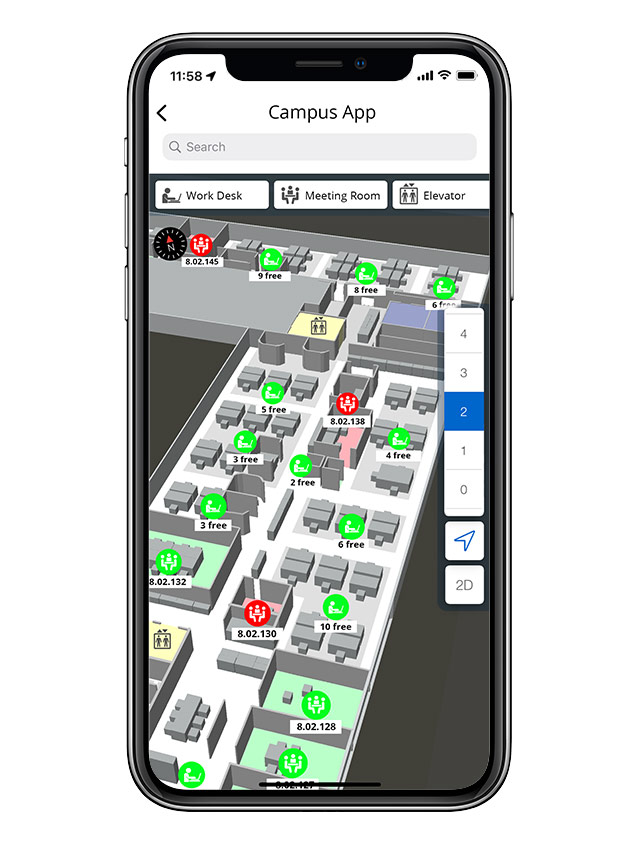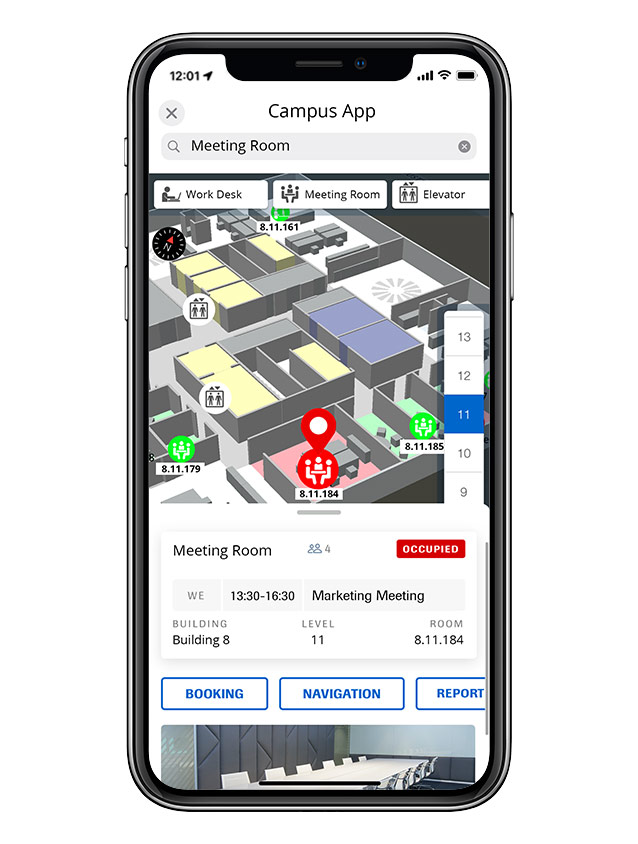 More Information
---
Use of Utilization Data in Different Applications
Below are some examples of how infsoft Occupancy can be linked to user-centric applications.
Floor Occupancy in Offices
The data gained on space utilization is not only available to the company's space management for evaluation and optimization purposes. Via an employee app, workers receive profile-specific information on available desks, room resources, and the current utilization of the building level. Historical occupancy data is also available; employees can book their workplaces and meeting rooms.
---
Current Capacity Utilization of the Cafeteria
In addition to insight into the current menu in cafeterias, the Workplace Experience app, in combination with infsoft Occupancy, offers the possibility to display the current occupancy of the canteen. Predictions for values in the future, as well as past values, are also presented.
---
Airport Security Checks
It is not unusual for queues of people to form in front of security checkpoints at airports. Especially when time is short, such situations can have annoying consequences. In an airport app, passengers can get an overview of the open security checkpoints, passenger volumes, and current waiting times. The app can navigate to the desired area quickly and easily with the help of infsoft Wayfinding.
---
Feel free to contact us if you want to know more about incorporating occupancy analytics into your user applications.